My Hateful Hearts collection stemmed from an anti valentines drawing that I did. I wanted to portray realistic moods that people go through everyday and incorporate one of my favourite ways of working which is screen printing. After a lot of doodling I decided to go with a negative but playful spin on the well known sweets. 
I wanted to create a range of garments that girls and women can wear on a daily basis. I chose to do a mini series of prints as well that people can put in their bedroom or give as a fun gift. 
Throughout all of my projects I have wanted to make sure that I am being as sustainable as possible.  All of the clothes I printed on were sourced within my house from my family, we chose pieces that would of been donated or thrown away. I cut and altered them to suit my project and I printed using water based, eco-friendly inks.
Due to current circumstances I had to alter my project as I would have normally printed it all at UCA using exposed screens. I was lucky enough to have a small screen at home and a room to print in. I ended up cutting all of the stencils out by hand using newsprint and a scalpel, due to this some of the prints don't perfectly match up but I am very pleased with how it all came out.
Scroll down to see the page spreads from my look book and some of my sketchbook work.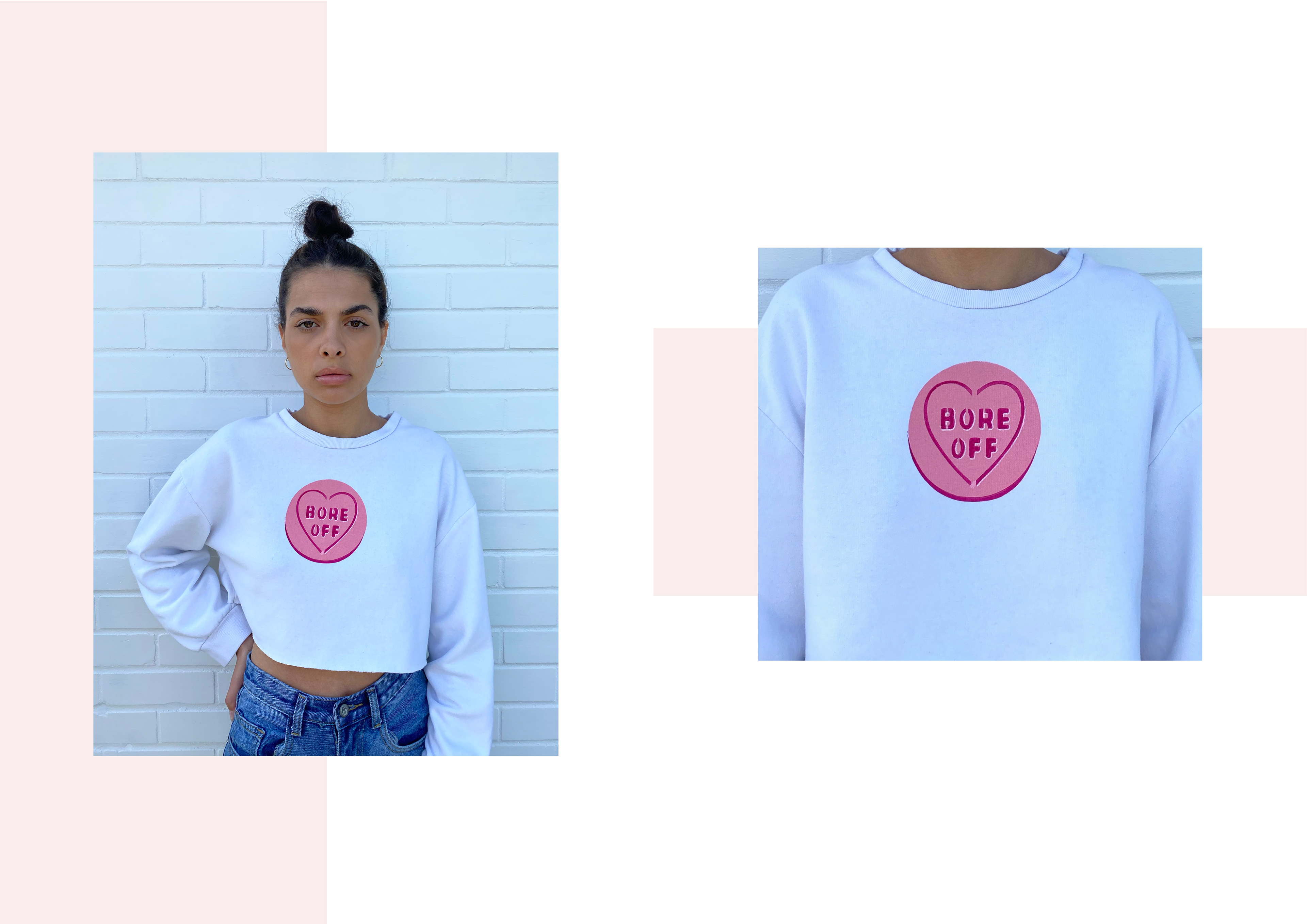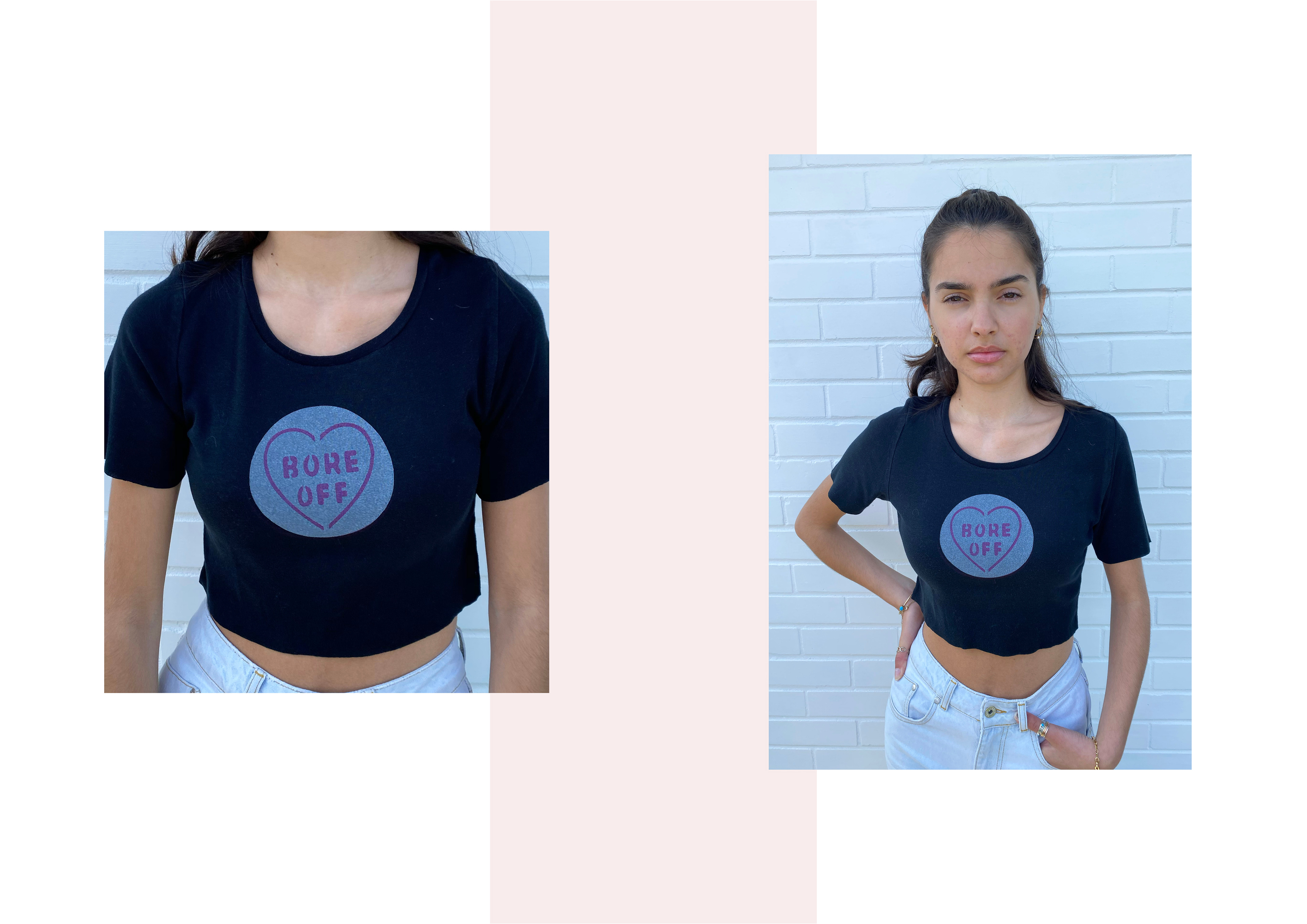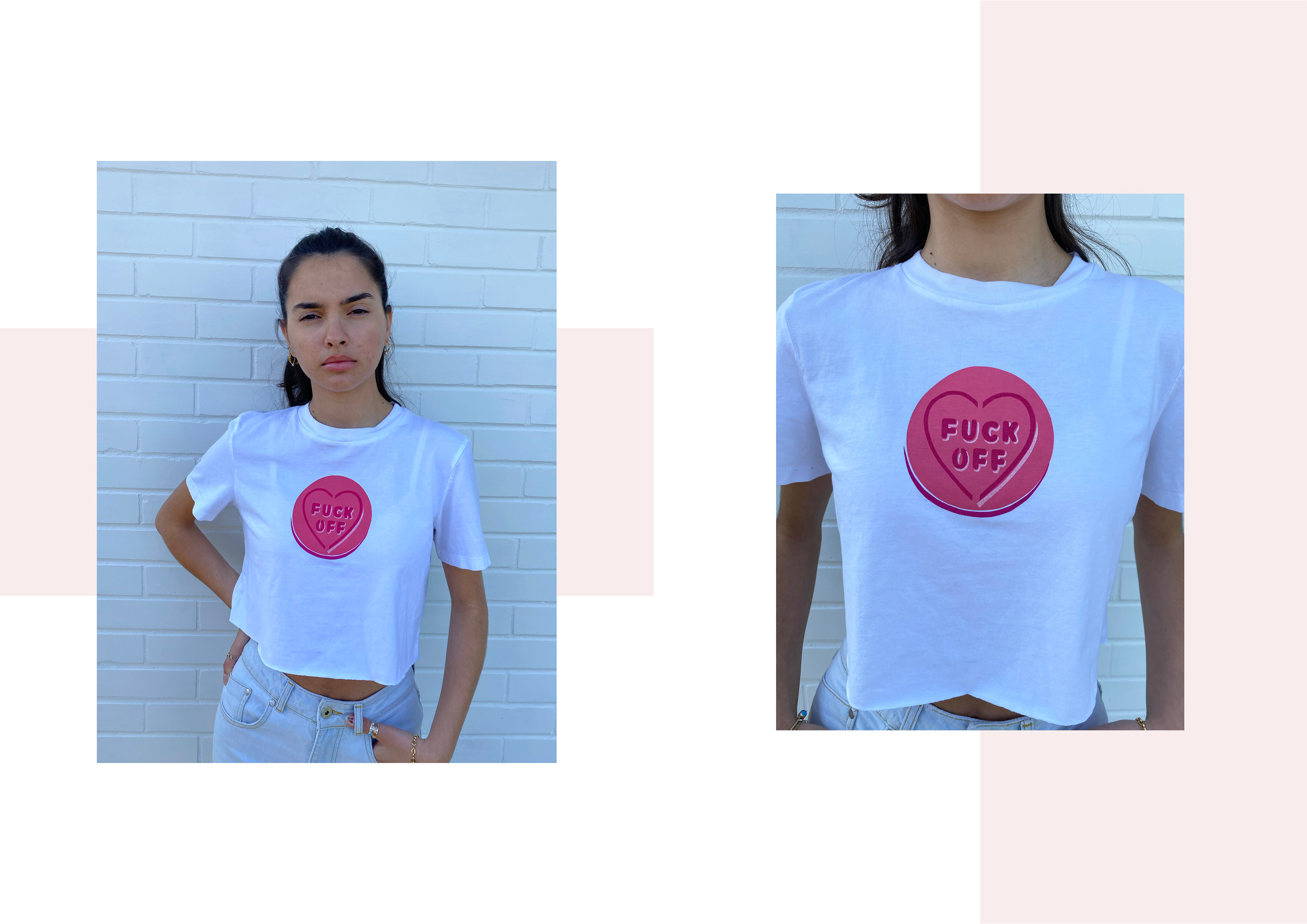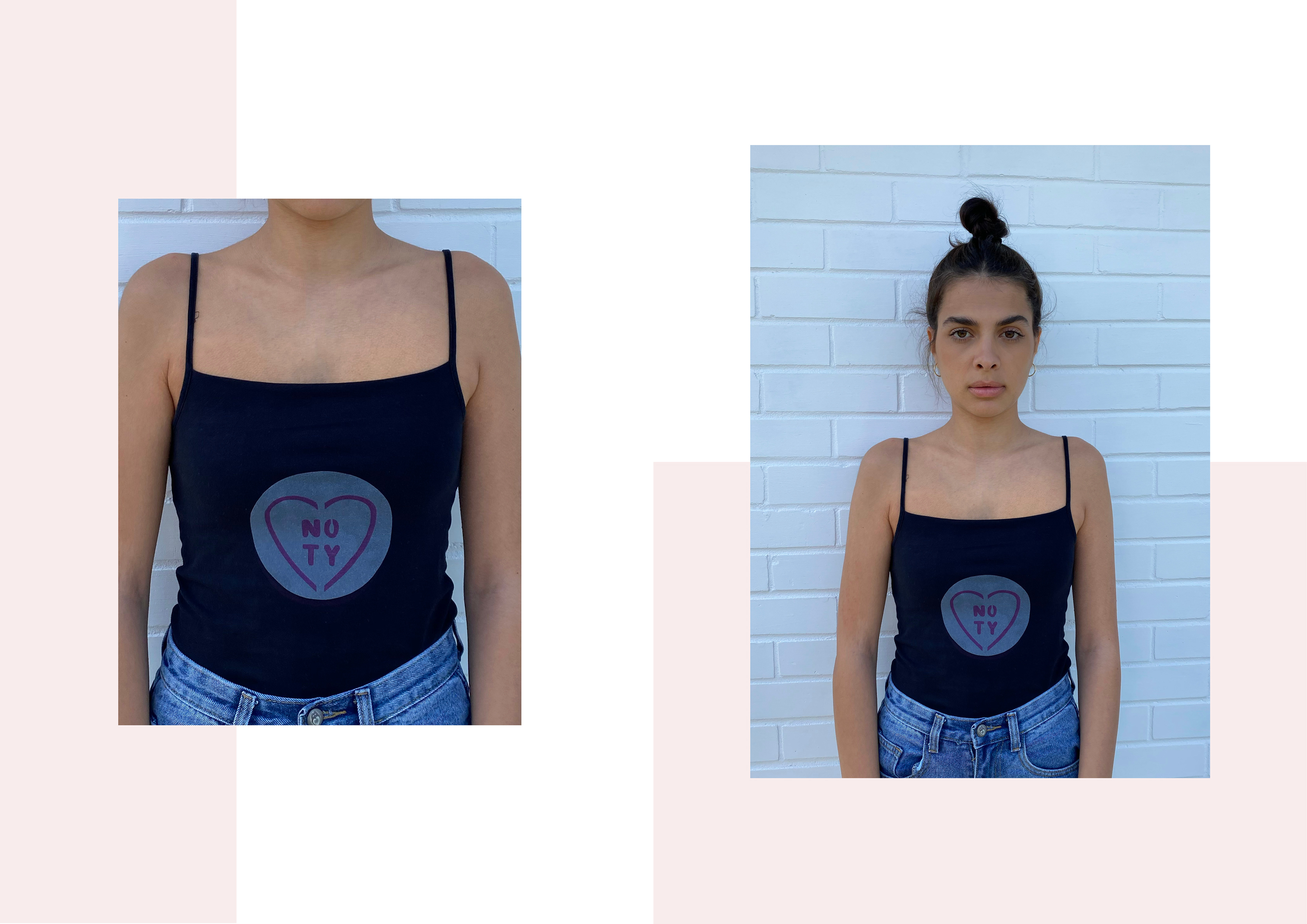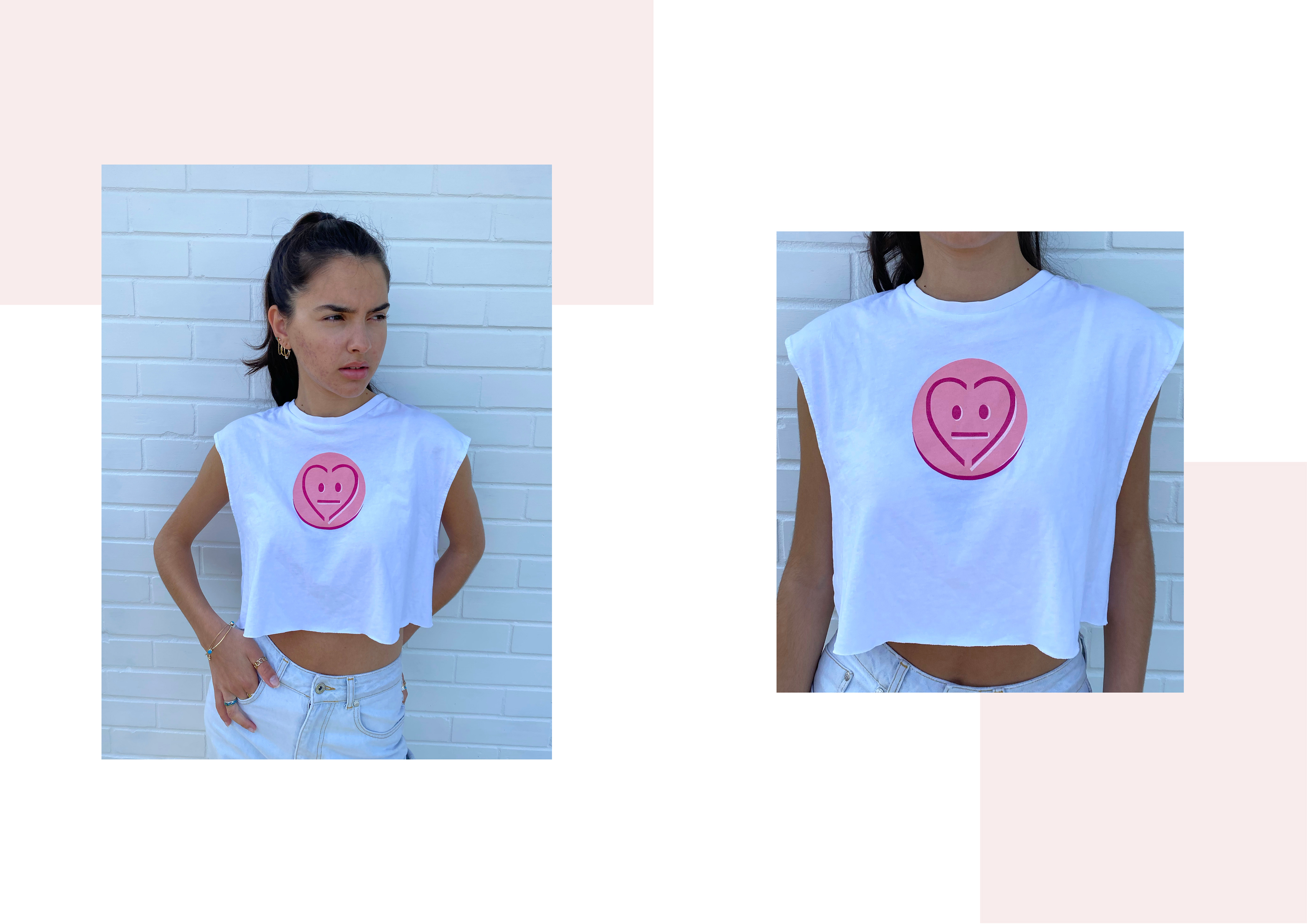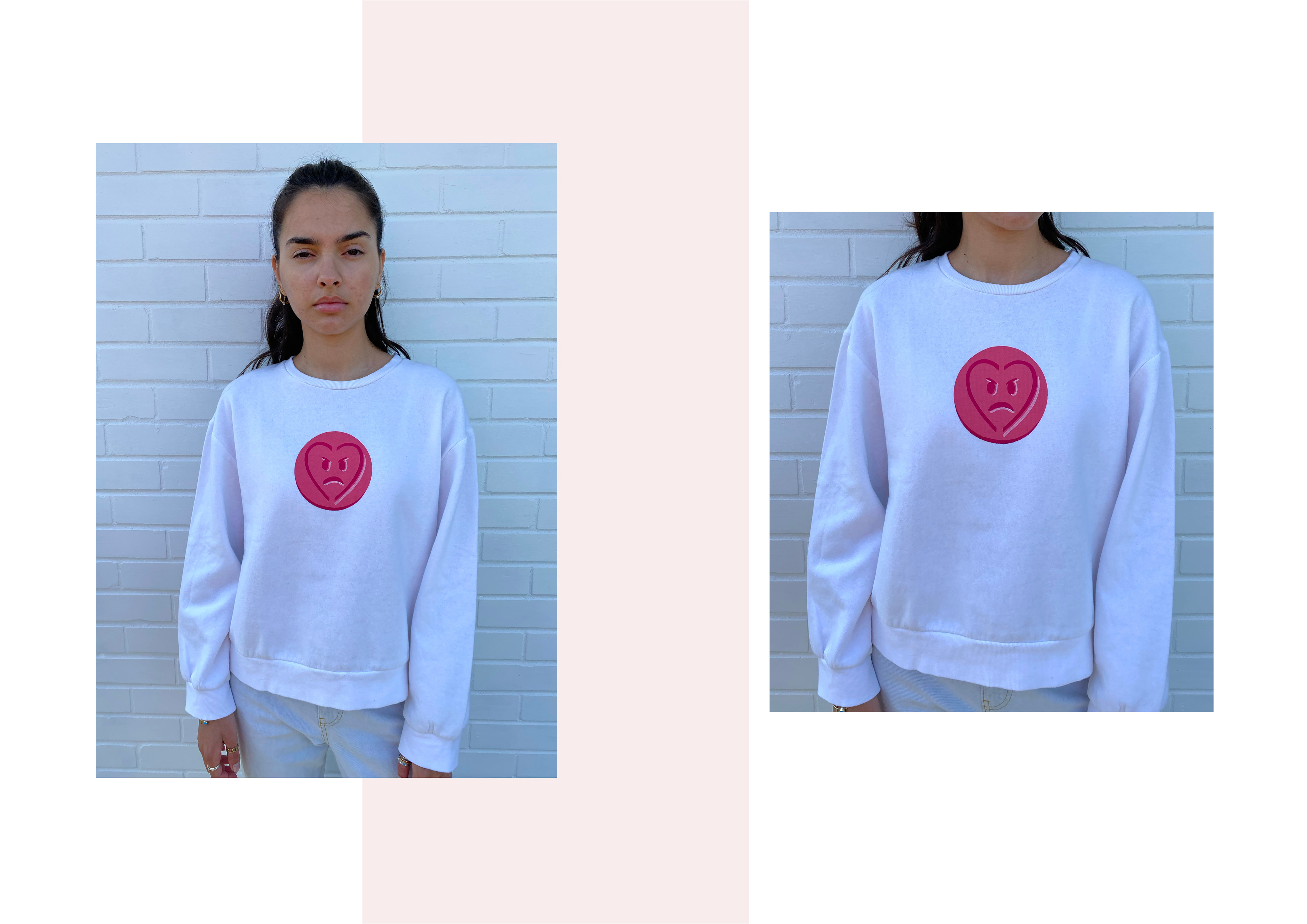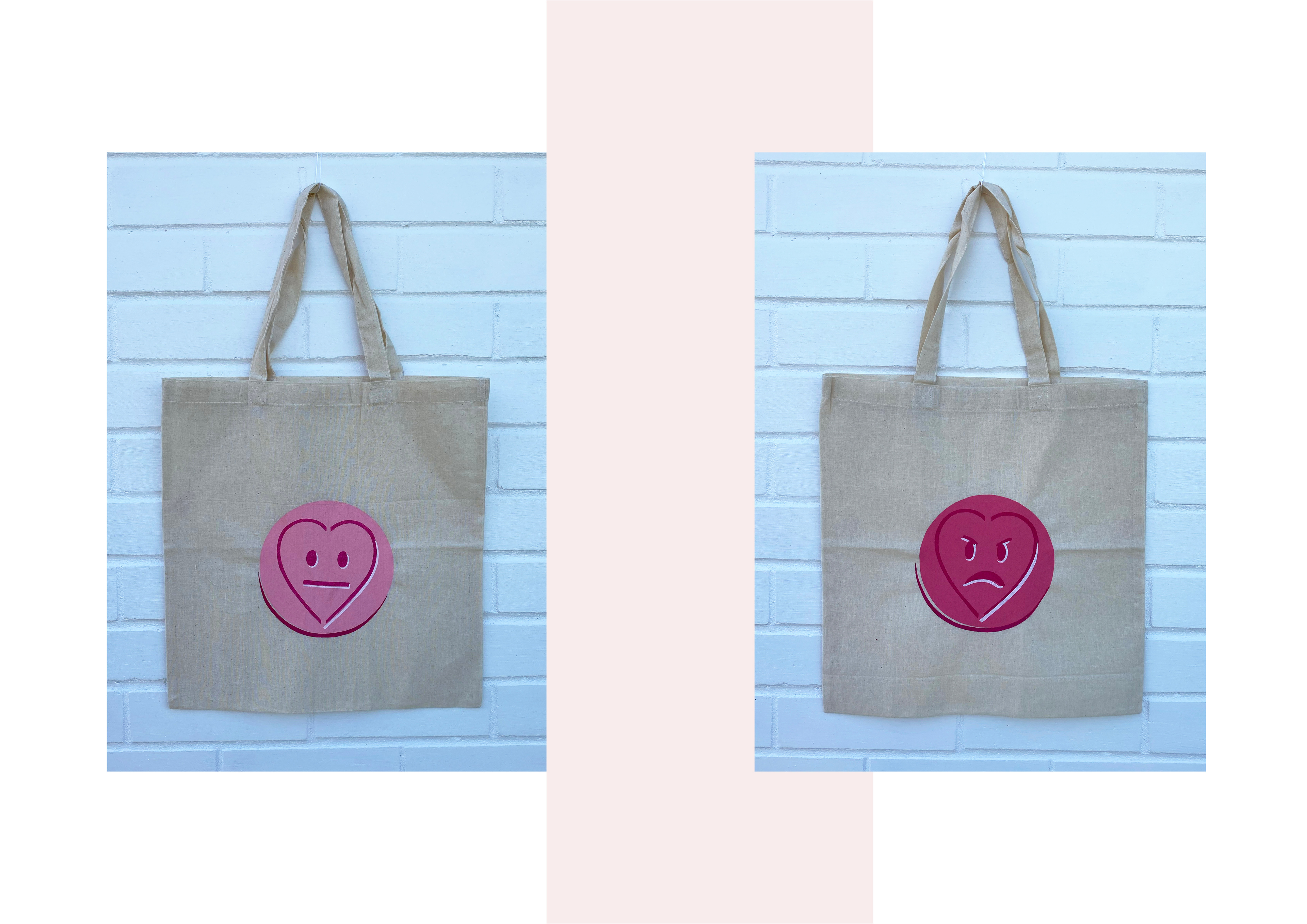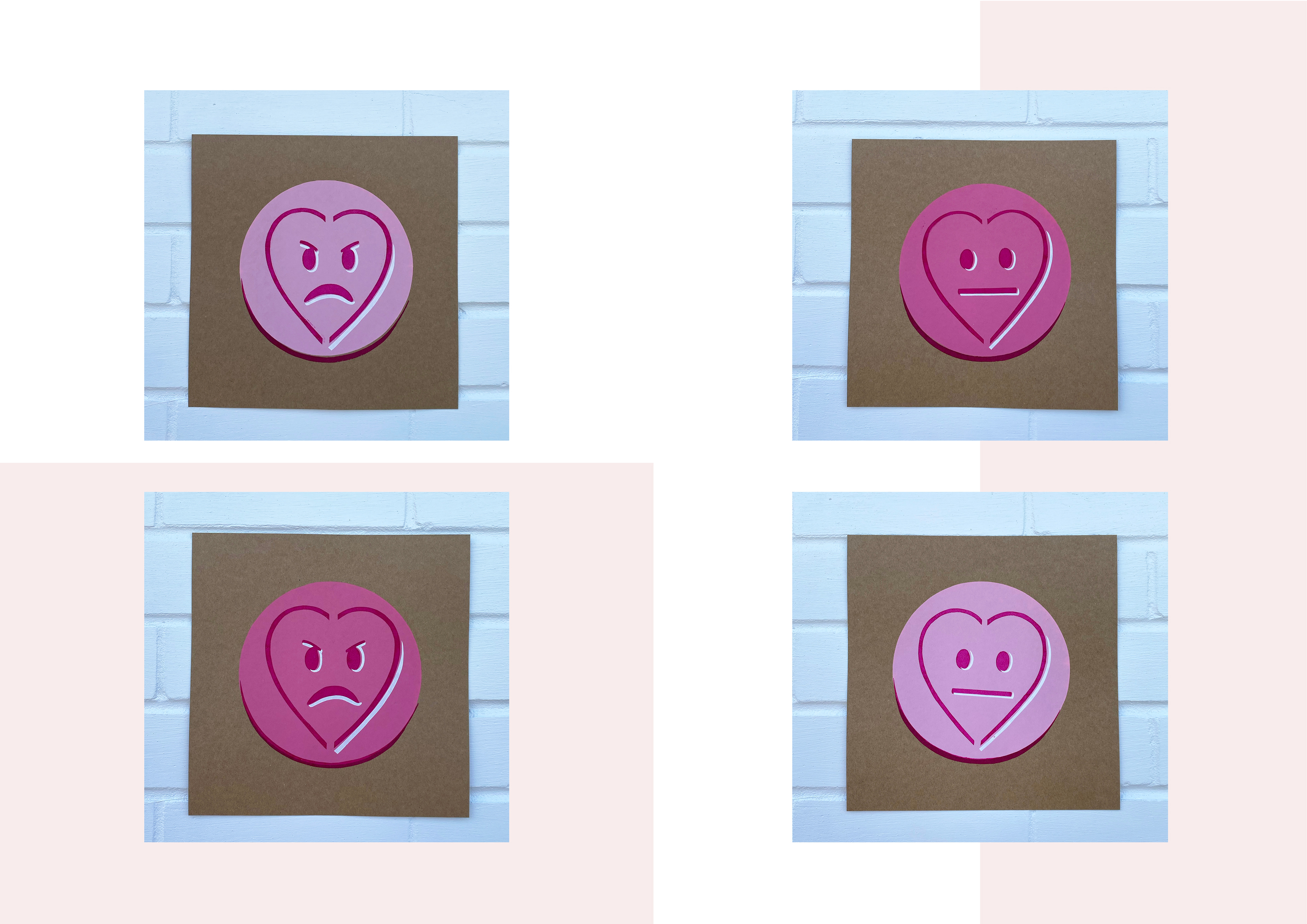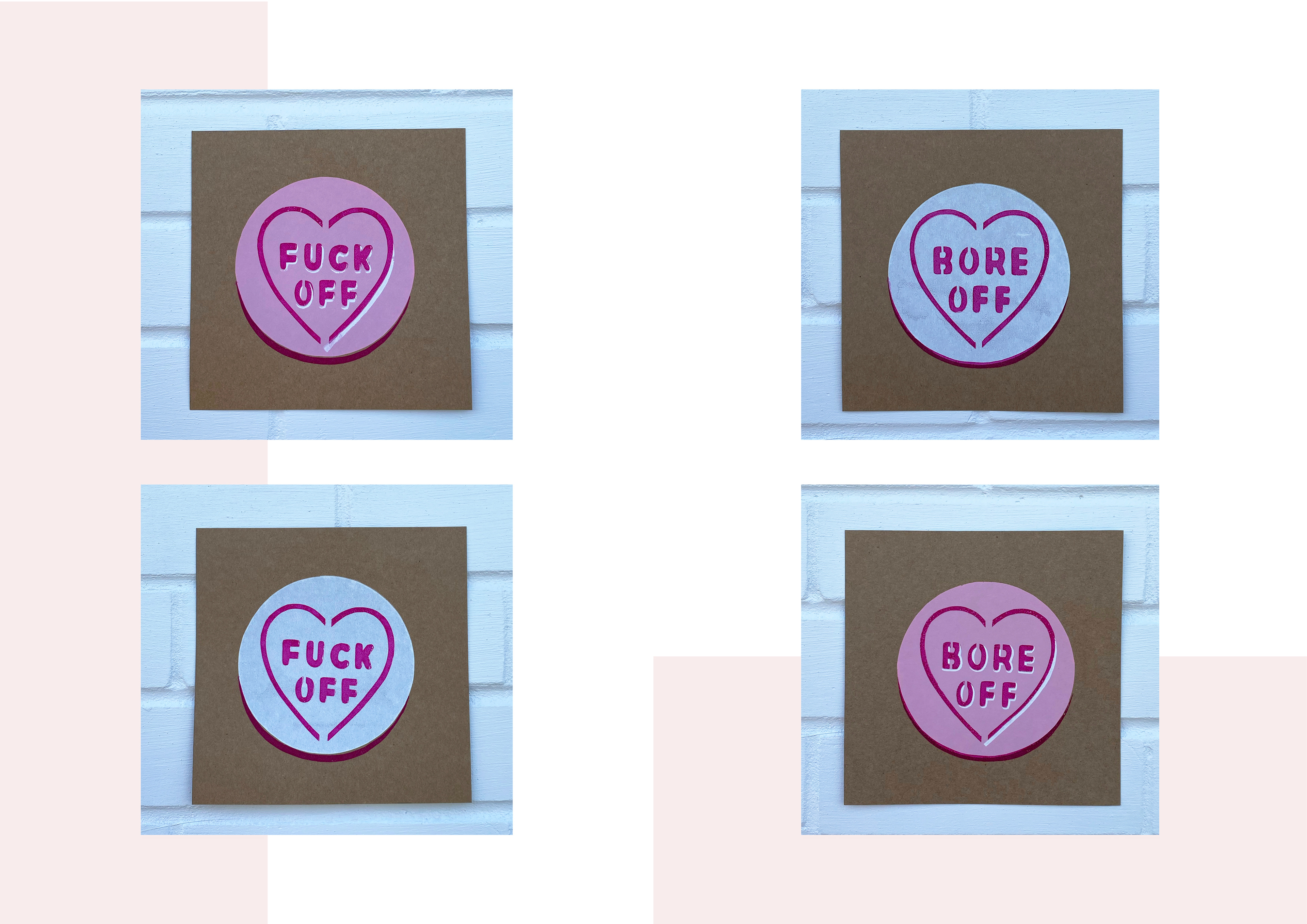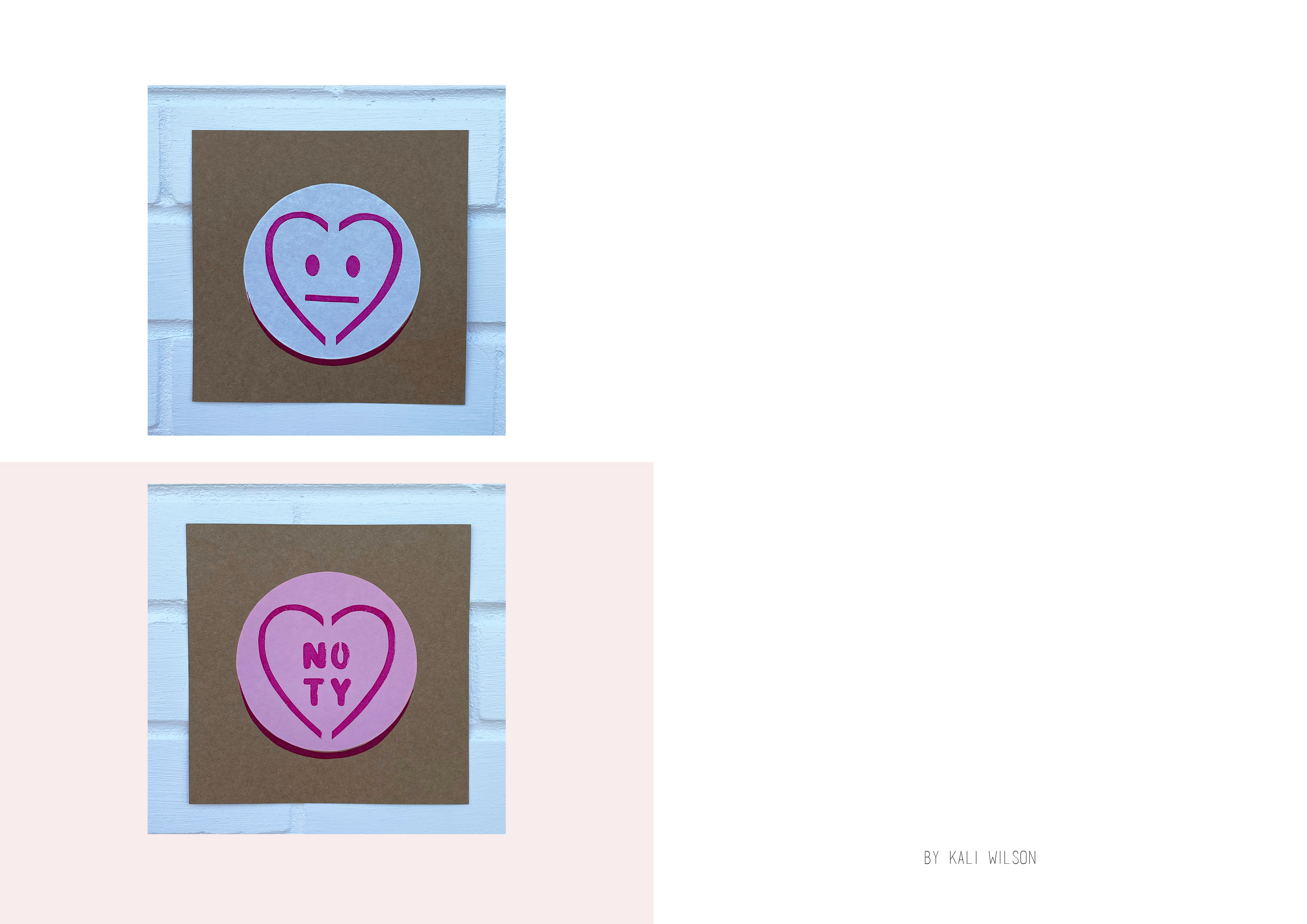 Hateful Hearts look book, 2020.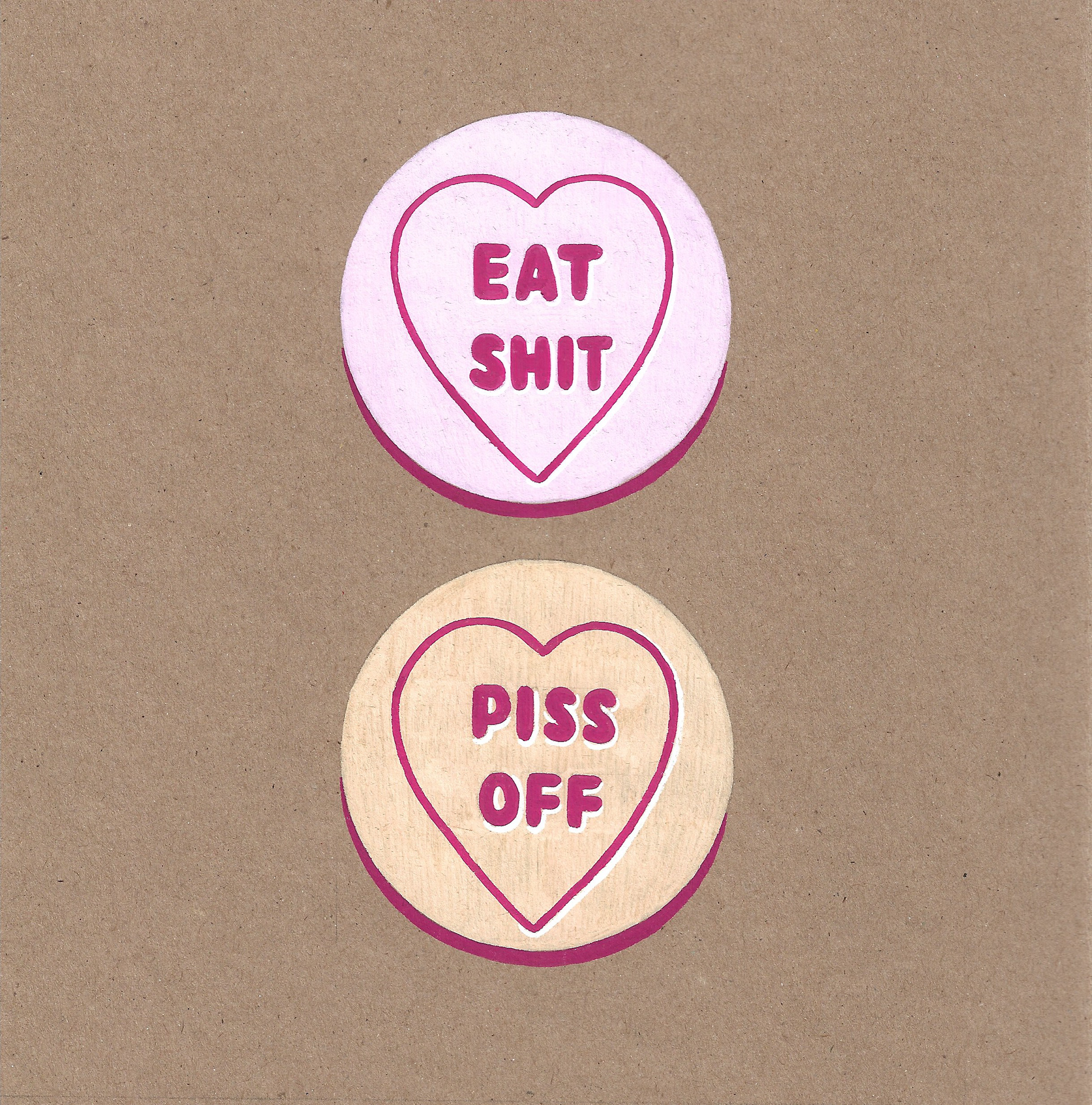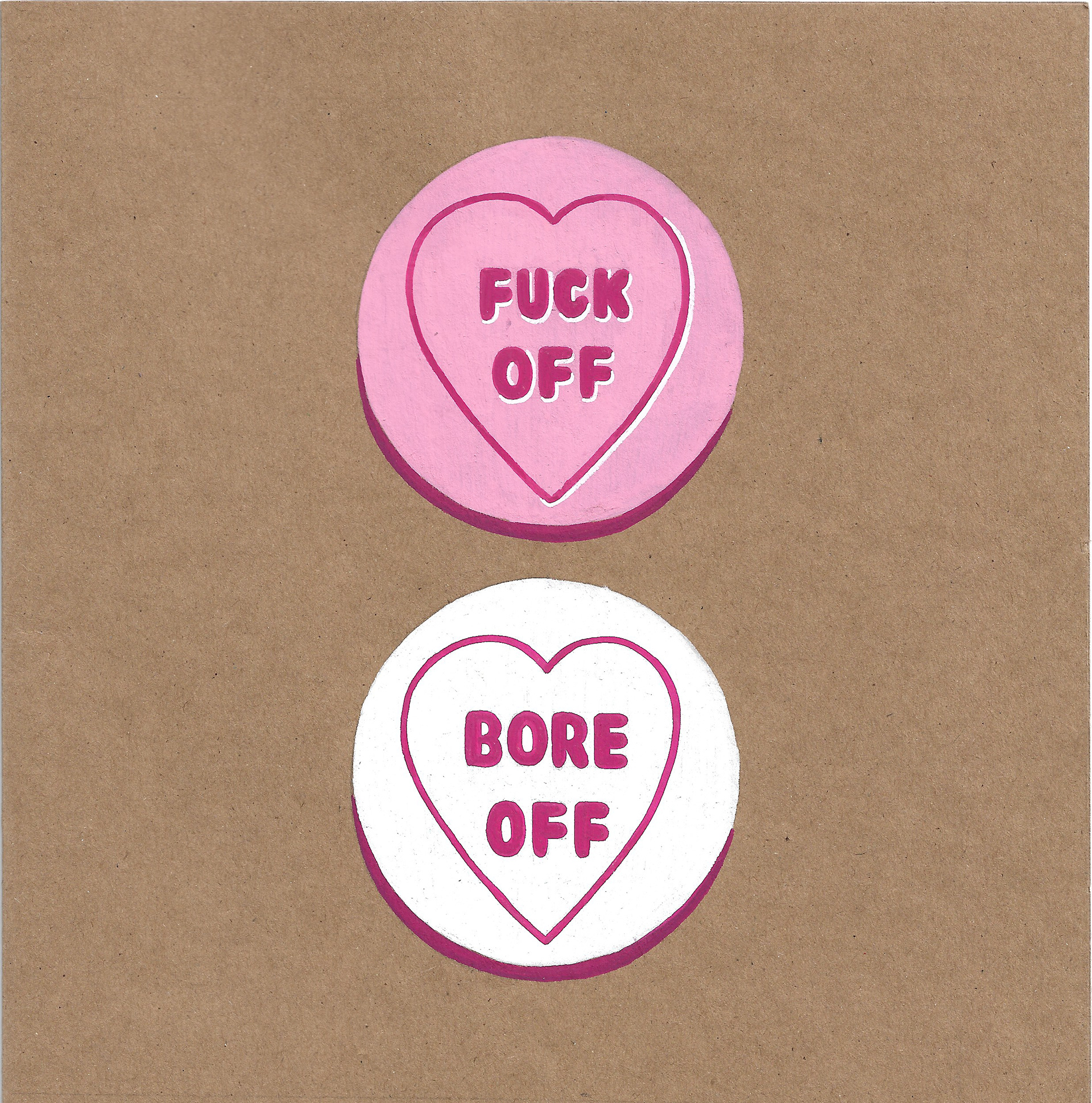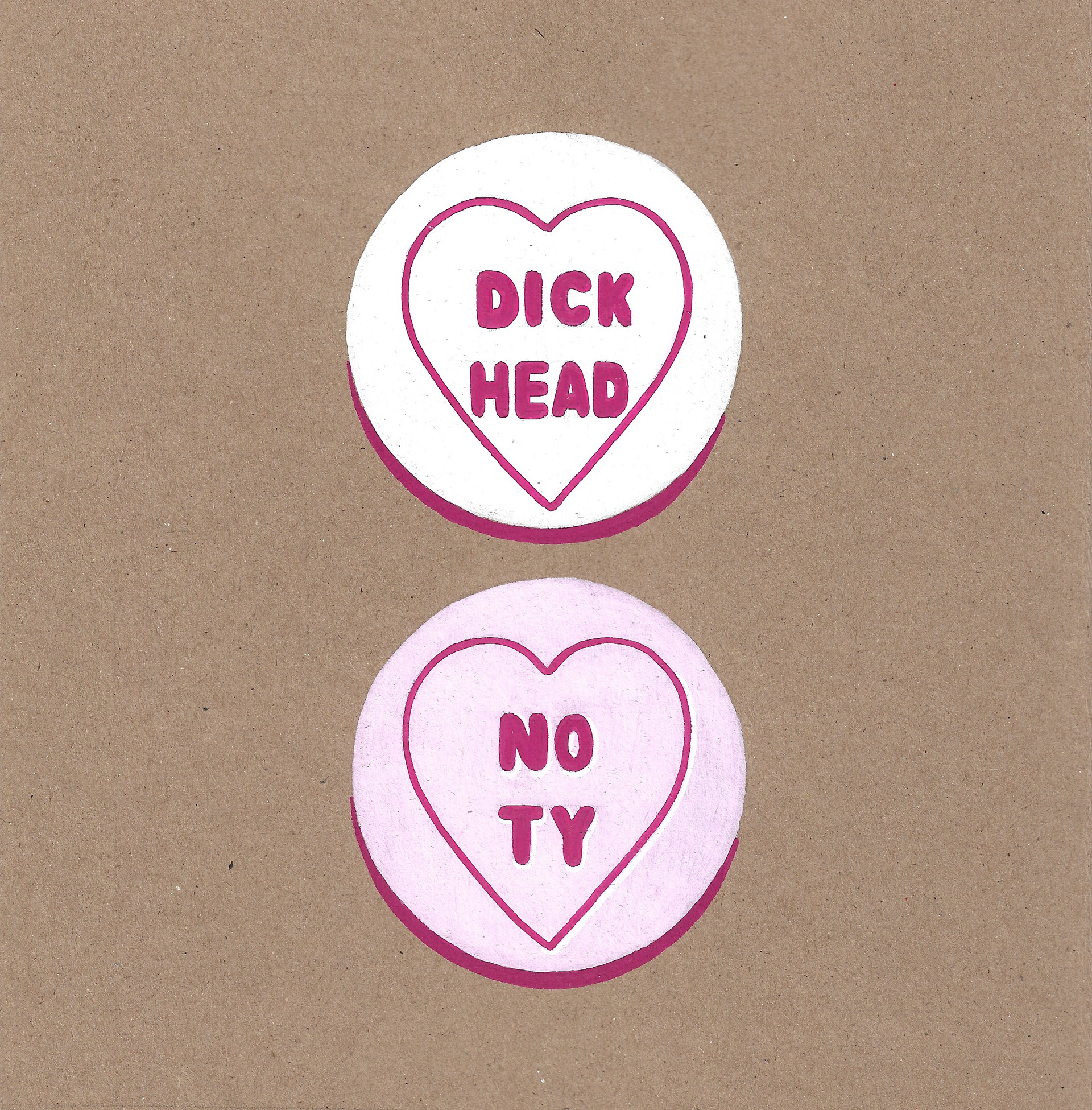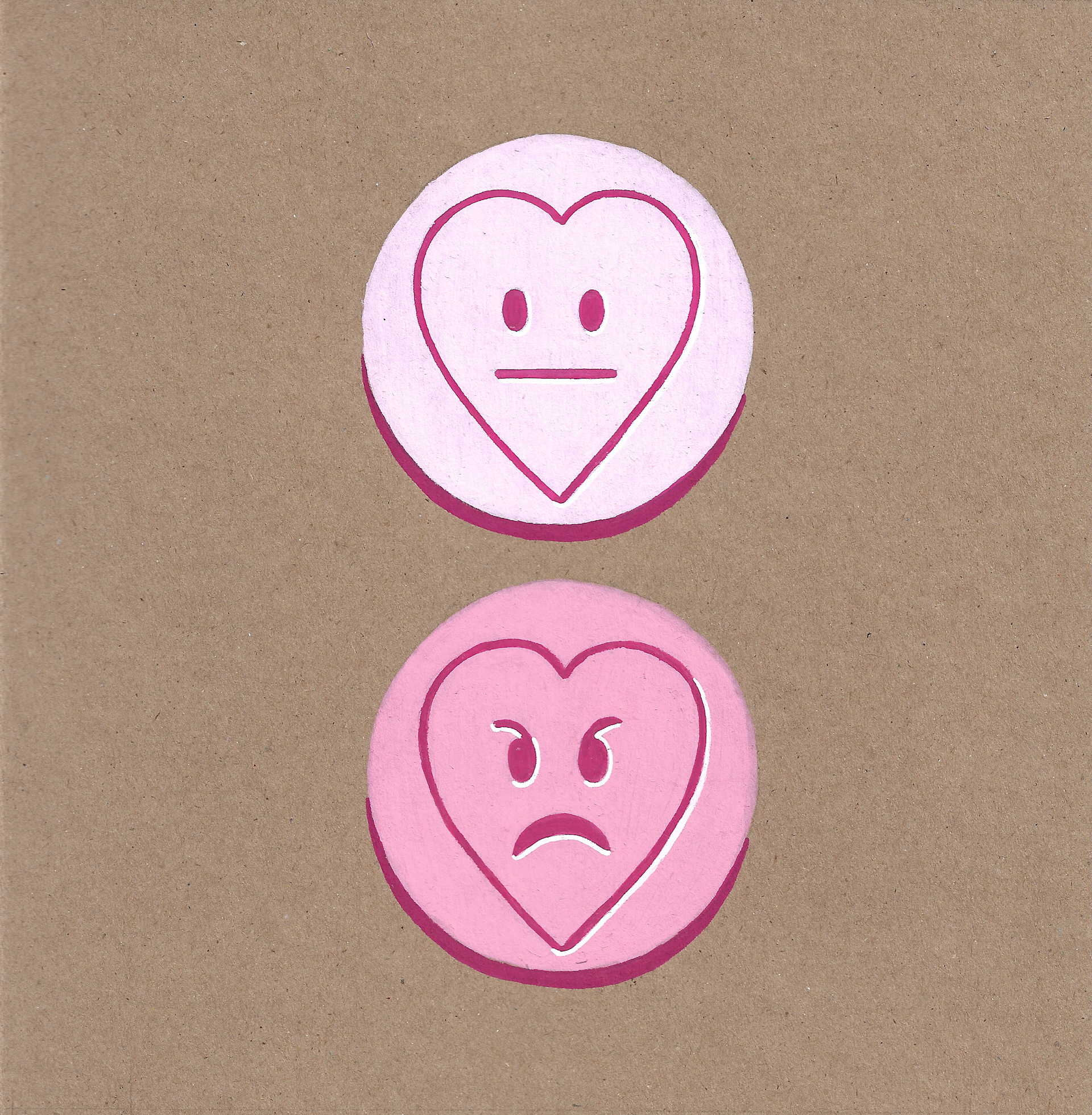 A small selection of images taken from one of my sketchbooks. I included these as they are my final drawings before I began screen printing.
Hand drawn using posca pens.